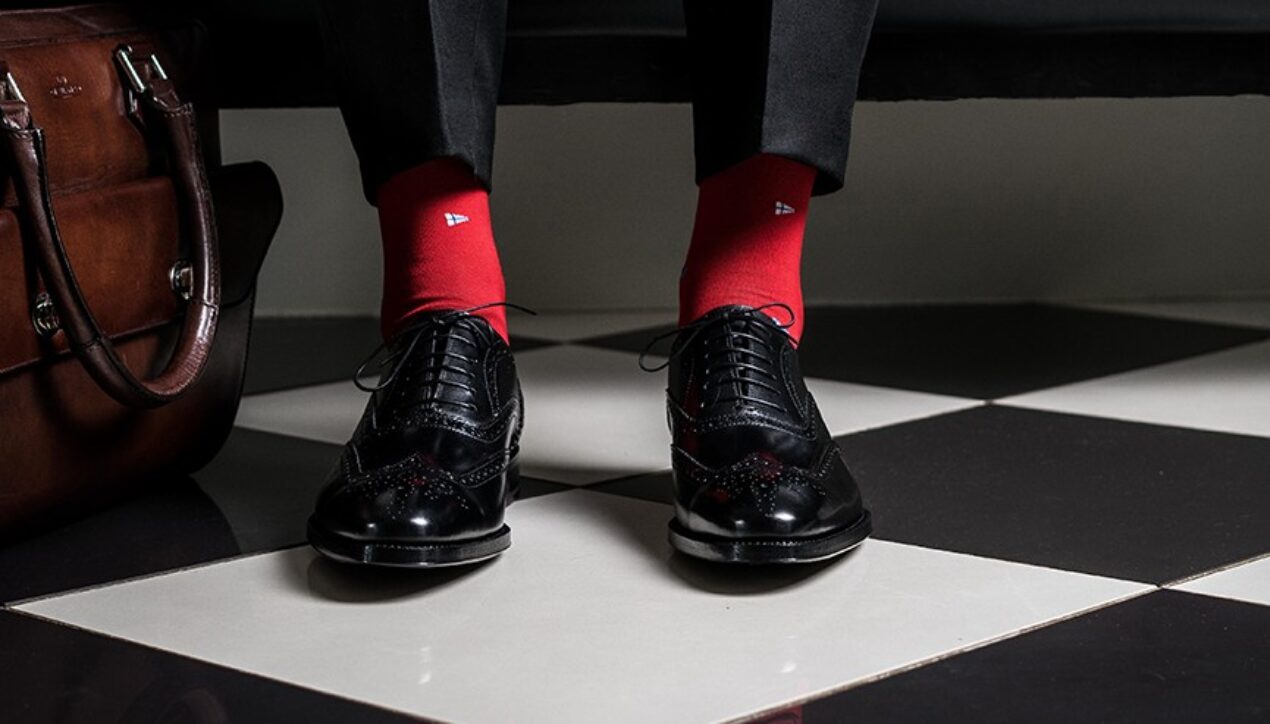 Paolo Colasanti: «We have always produced only fine men's socks»
Special materials, impeccable finishes and originality Made in Italy for over 70 years, with a minimum of information bordering on secrecy, non-publicity of famous customers are the hallmarks of the Italian socks workshop Calzificio Palatino.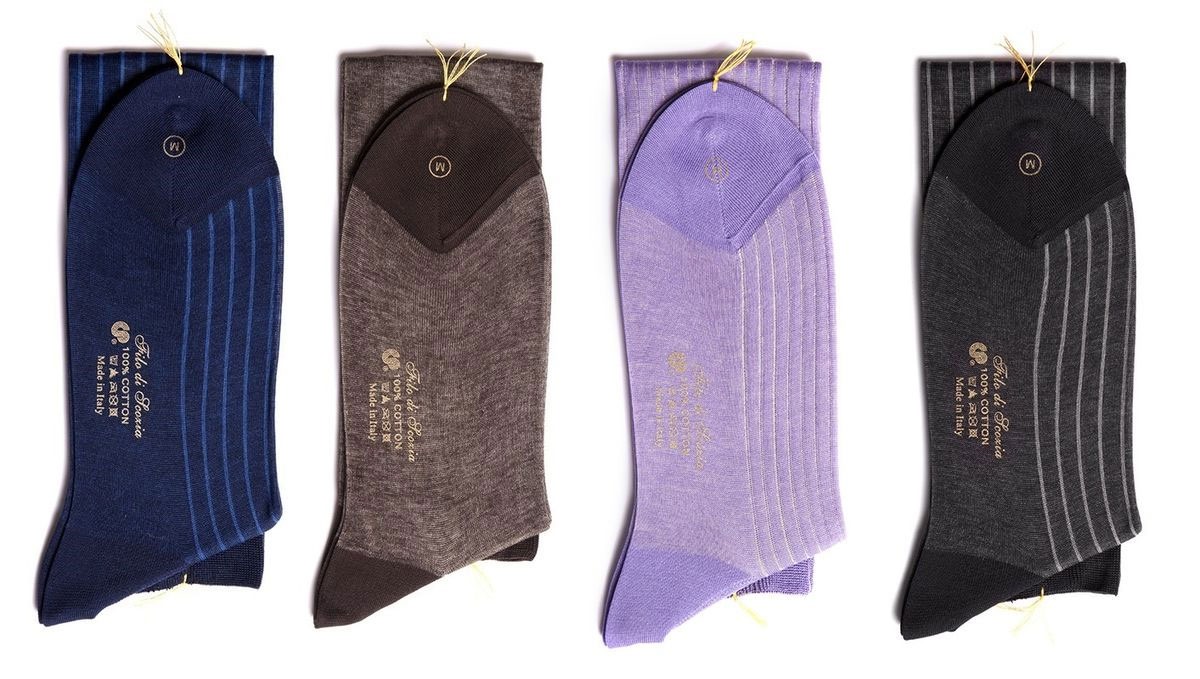 Some sources cite the year of Palatino's founding as 1945, others as 1949, so the first thing we did was ask Paolo Colasanti, the current CEO, to tell you how it all started …
Your company was founded in 1945, in the Palatine area, one of the seven hills on which the great Rome stands, but men's hosiery has been produced since 1949. What happened during these 4 years, if not a secret?
— My grandfather Francesco with his brother founded on February 12, 1949 (not 1945) Calzificio Palatino in Rome.
They had made a previous experience in another socks factory since '30 years and then decided to start by themselves.
How has the assortment changed over the years? Has Calzificio Palatino always made socks exclusively for men?
— We are now at the third generation after more than seventy years of activity. We have always produced only fine men's socks.
Do you stick to the classic style, or not only?
— We are well known as a classic Italian style producer, but we have in a large part of our collections many sportive and trendy styles.
What is so special about Palatino socks that customers have appreciated them for all these years?
— Our best and faithful customers have always preferred our products by the origin for the comfort, the style, the quality and the durability.
Nowadays, environmental friendliness, naturalness and durability are more and more appreciated. In Russia also pay attention to these points. Please tell us what and how are no-pilling socks made of?
— Our no-pilling socks are made with the best quality yarns with many different manufacturing steps and many craft secrets handed down for generations.
The origin of the fibers is another important aspect. What yarn do you work with, which manufacturers?
— We have always worked with the best international yarn producers searching years after years only the winning solution for the production of fine men's socks.
What model of Palatino socks can be called «branded»?
— We haven't an exclusive model in our collection, even if we have always made our historical archive available to the best fashion brands which have cooperated with us.
What are the most unusual socks created by the Palatino factory?
— We have produced a lot of unusual socks during our long story, especially for many important final customers (business men, politicians, monarchs, artists and famous actors.
Why do some Palatino socks have a thread in the toe?
— We usually close the top of elastic border and the toe for keep the single sock together. We use this kind of closing for the best of our quality socks (plain or fancy). This is made by hand … it's almost a final signature of our control.
What are the features of hot weather socks? How do they «work»?
— We have produced in our SS collection some special styles made with very comfort yarns as bamboo, linen, pima and makò cotton and the last one «Ice Cotton» by Spoerry 1866 [1].
What determines the durability and wear resistance of socks? Is the addition of synthetics really justified? Which natural materials do you consider to be the most durable for socks?
— Even if we have always reinforced all our socks with an additional thread at the heel and the toe, we have always suggested to follow a proper attention to the washing instructions.
Do you use manual labor and to what extent? Are you going to fully automate the production process?
— One of the reason of the high cost of our products is the large use of craftmanship and manual labor. We need of more than twelve hand steps to complete the production of our socks.
Buyers are often conservative and therefore do not respond well to innovative models. What are the socks in your assortment that, in your opinion, deserve more attention from buyers and resellers?
— A large part of our collection is made by best seller and tested products. Sometimes we try to push some news for our clients in order to update their proposal especially at the young ones.
Could you help a Russian buyer to create a sock wardrobe taking into account the peculiarities of the climate: hot summers and very cold winters, rainy off-seasons?
— As you well know, we have in both our collection a large availability of specific products and yarns for different types of climate. We give also the opportunity to customize some dedicated new.
---
[1]
«Ice Cotton» is produced by the Swiss company Spoerry 1866.
No synthetic fibers are used — the whole concept is based on the use of naturally grown and specially selected cotton and, of course, on an exclusive yarn production process.
Many garments serve multiple functions. They can warm, cool, protect from microwave radiation, from ultraviolet radiation — the list is endless. But they all have one thing in common — they are made of synthetic material!
Always in search of the most advanced and finest materials in the world, the Swiss yarn and fabric manufacturer Spoerry 1866 has developed a new functional yarn that creates a cool feeling.
Spoerry ICE COTTON is a functional and ecological yarn for exclusive textiles with special properties:
✔ cool tactile effect
✔ free of harmful allergenic chemicals
✔ positive contribution to ecological balance
✔ natural silk shine
✔ perfect yarn structure
✔ clear weave pattern
✔ ease of care
Дарить носки собственному мужу — в лучшем случае к разлуке, в худшем — к разводу. Дарить носки чужому мужу — к новым отношениям.

— bracatuS
3